Best Southern Restaurants in Charleston
 Charleston is the culinary goal of the deep South, with its own unique style of Southern cooking that distinguishes it from other provincial gourmet hotspots. Charleston's chefs and restaurants benefit from a warm environment as well as an untapped wealth of local fruits, meats, and, of course, seafood from the neighboring inlets and ports. This ideal combination of Lowcountry elements is derived from Charleston's warm, maritime climate, which has long been utilized by local cafes, cooks, and residents. This abundance of great, open food sources allows Charleston to provide the notable farm and ocean-to-table cuisine enjoyed at every restaurant in the area. We'll discuss the best southern restaurants in Charleston.
However, it is Charleston's long-standing cultural traditions that distinguish the one-of-a-kind arrangements of the Lowcountry collect.  Head to  Husk, by local star chef Sean Brock, or its Queen Street neighbor, the beautiful Poogan's Porch. for an analysis of the holy city's greatest Southern delicacies in a high-end dining environment.
When visiting Charleston, a Southern-style breakfast is a must. Get your biscuits and gravy fix at the James Beard Award-Winning Hominy Grill or Upper King Street's modest but massively popular Callie's Hot Little Biscuit. Off the peninsula, go for the  Early Bird Diner in West Ashley, which is noted for its chicken and waffles, or Page's Okra Grill in Mount Pleasant for a really dedicated Southern supper experience. Looking for the real deal when it comes to southland food in Charleston? Make the short trip up to Martha Lou's on Morrison Drive to savor a long-time locals' favorite.
Charleston's Best Southern Restaurants Have a Local Heart and Soul
The following are some of Charleston's Best Southern Restaurants.
HUSK
The husk is ranked first on our best Southern restaurant lists due to head chef Sean Brock's attention to local heirloom foods and historical sounds. Make arrangements for this Southern hotspot in advance! Husk's tables have been in high demand since their inception. Read more…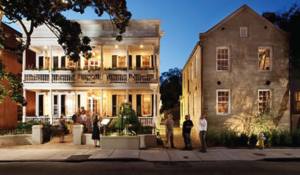 Cru Cafe
This cafe made our list because of its superbly prepared southern dishes at a very reasonable price.
Cru is located in the heart of downtown Charleston, within walking distance of the waterfront, the Charleston City Market, and a few carriage tour businesses. Read more…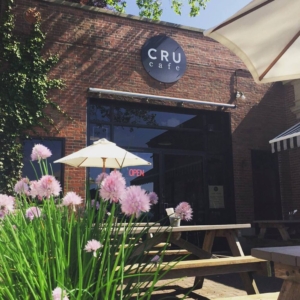 Pogan's porch
Pagan's laid-back, historically Southern approach appeals to a wide range of guests. Indeed, it has been a popular neighborhood option since its inception in 1976. During the hotter months, Queens Street receives delightful seaside breezes; enjoy an outdoor patio or porch table. Read more…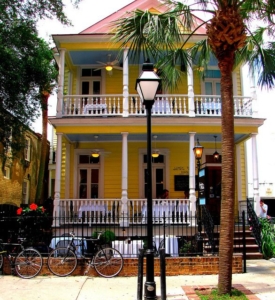 Glass Onion
The Onion in Glass Tuesday fried chicken dinners have propelled this West Ashley Cafe to the top of the list of Southern favorites. Weekdays at The Glass Onion are never dull! On Mondays, the glass onion offers reduced wine evenings, while Tuesdays feature their famed fried chicken suppers. Read more…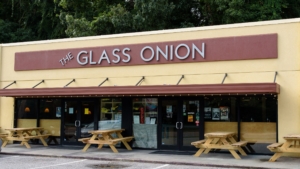 Early Bird Diner
Comfortable, unpretentious, reasonable, and filling: these are the main descriptions of the traditional meal you'll enjoy at the early bird. The chicken and waffles at Early Bird Diner are legendary! Get there early to order this traditional Southern dish! Read more…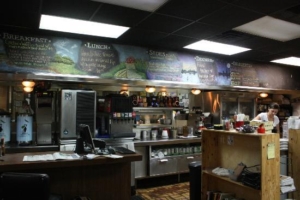 Callie's Hot Little Biscuit
Callie's Hot Little Biscuit lives up to its name, serving the finest of this Southern delicacy in the area.
This Restaurant only seats a few customers at a time, so plan on taking your biscuits to go. Read more…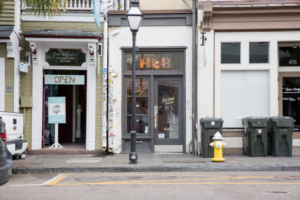 Page's Okra Grill
This family-run restaurant serves delicious hot Southern dinners that are consistent with the cherished practice to both locals and visitors! Reservations are strongly advised for this well-known Mount Pleasant attraction! Read more…
Martha Lou's Kitchen
Martha Lou's is a real example of Southern cooking done by a native Charlottean, with all unmissable soul food staples on the menu. If you're going to Martha Lou's during peak lunch hours, be prepared to take it to go. This modest southern eatery fills up quickly (both with admirers and regulars)! Read more…