Things That You Should Keep In Mind Before Visiting Charleston's Best Beach Hotels.
Charleston, South Carolina is a Harbor Town, and while most hotels on the peninsula offer breathtaking views of the Charleston harbor, beachfront hotels are only found outside city limits. Luckily, beaches are not hard to come by in the Charleston area, and it's quite common for visitors to stay off-peninsula at Folly Beach, Isle of Palms, or on Shem Creek, (close to Sullivan's Island). Charleston's Best Beach Hotels.
Couples and Families staying at beach or waterfront hotels are able to enjoy sunny days at the beach while also venturing into Charleston's historic downtown for shopping, dining, and nightlife. Most Charleston beach hotels are just 15-20 minutes from downtown, though heavy traffic is common during peak season. Travelers looking for a casual, tranquil setting will enjoy The Palm Hotel or Seaside Inn on Isle of Palms. Others looking for an all-inclusive IOP experience should head to Wild Dunes Resort, with two 4 diamond hotels, vacation condo rentals, golf, and tennis facilities.
Sullivan's Island doesn't allow any beach hotels, but Island lovers can stay on Shem Creek in Mount Pleasant, a 5-10 minutes drive from the beach. The picture-perfect views from Shem Creek Inn make up for the short commute. Want a beach all to yourself?  You'll come close with a stay at Charleston Harbor Resort and Marina, the resort offers a private beach for the guests. Folly Beach offers several family-friendly lodging options for beachgoers The Tides is a budget-friendly but high-quality choice, while the Regatta Inn offers a bed and breakfast style alternative nearby.
The Ocean Inn is a laid-back Isle of Palms option for groups looking for an affordable option on the Island. Read more….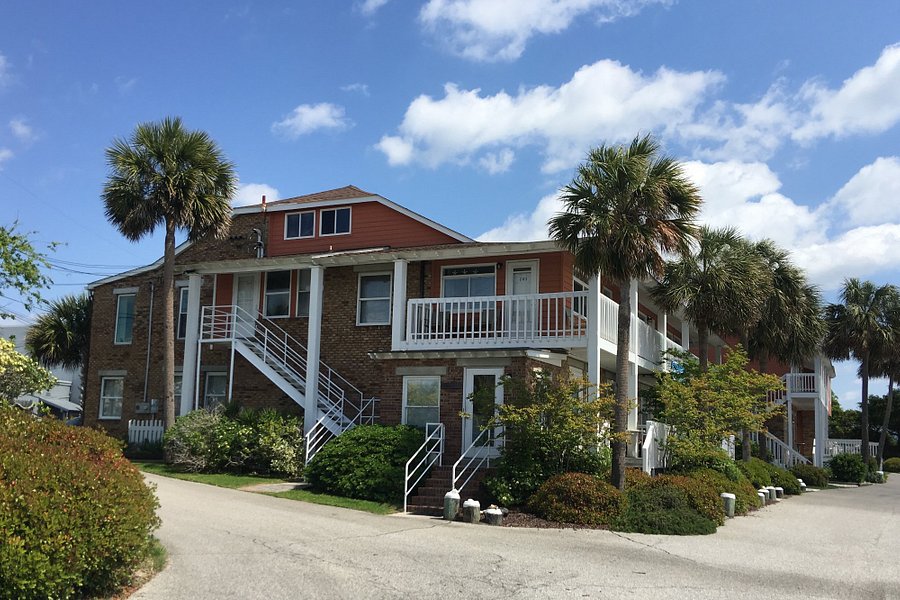 Beachside Boutique Inn is your perfect Bungalow style bed and breakfast hideaway for couples visiting Folly Beach.  Read more….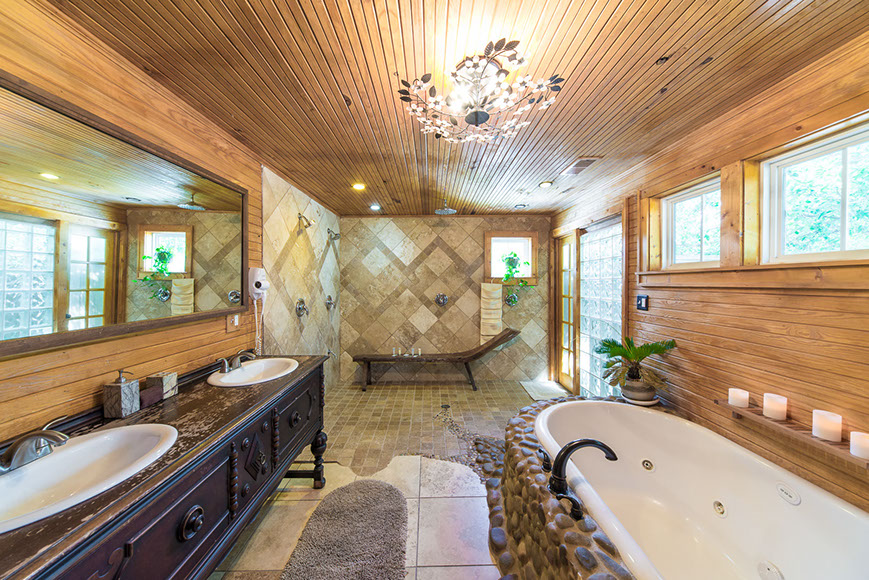 Proximity to the beach and to The Windjammer, the Isle of Palm's most popular nightlife spot, make the Seaside Inn the great choice for Vacationing groups.  Read more….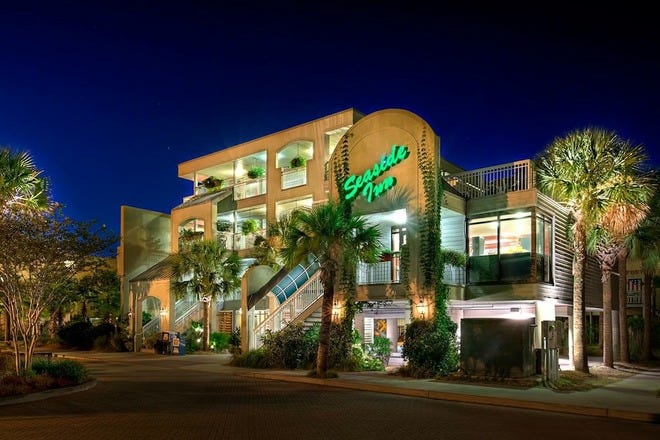 The quiet, serene marsh setting of Water's Edge Inn offers a unique atmosphere among other folly hotels in more populated areas of the town.  Read more….
Just steps away from restaurants and nightlife, as well as kayaking and paddleboarding, this hotel is ideal for adventurous travelers.  Read more….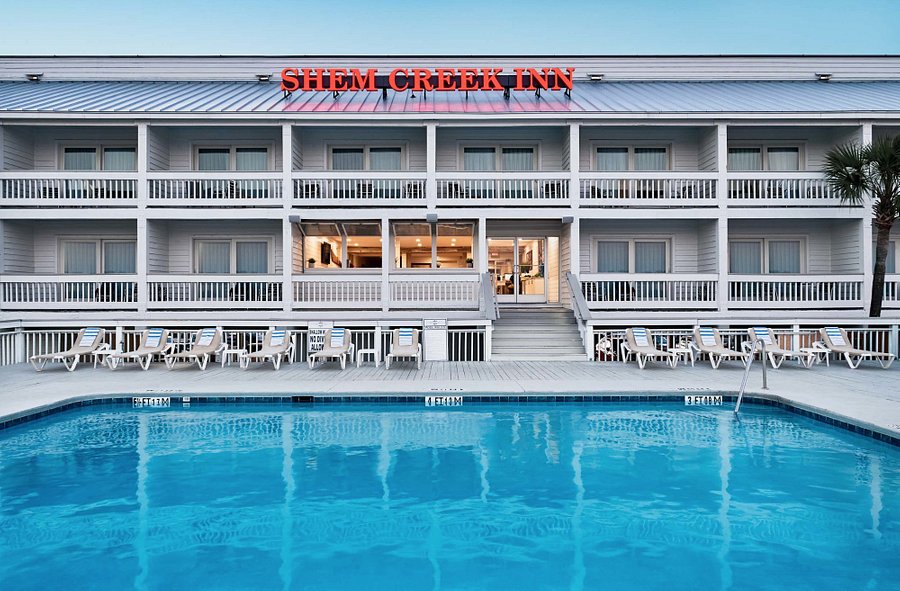 The Palms hotel offers a comfortable, casual, and fun environment for groups staying on the Isle of Palms. Read more….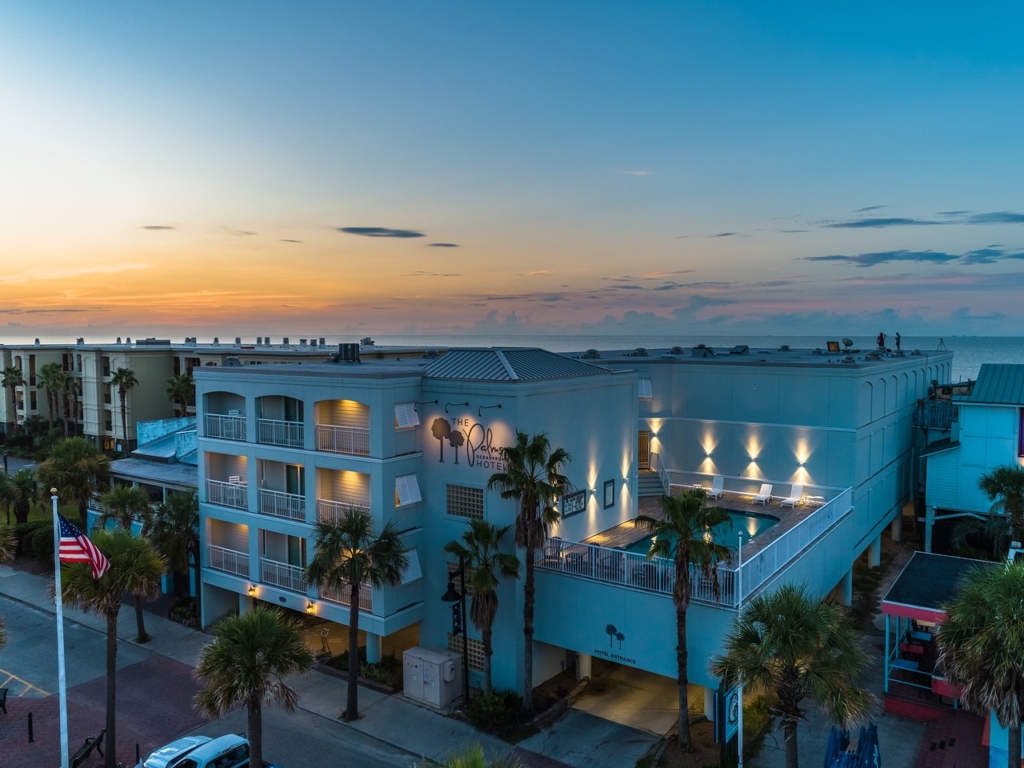 Book a stay at the regatta Inn for a luxurious and relaxing Folly beach vacation, off the beaten path for out-of-town visitors. Charleston's Best Beach Hotels.  Read more….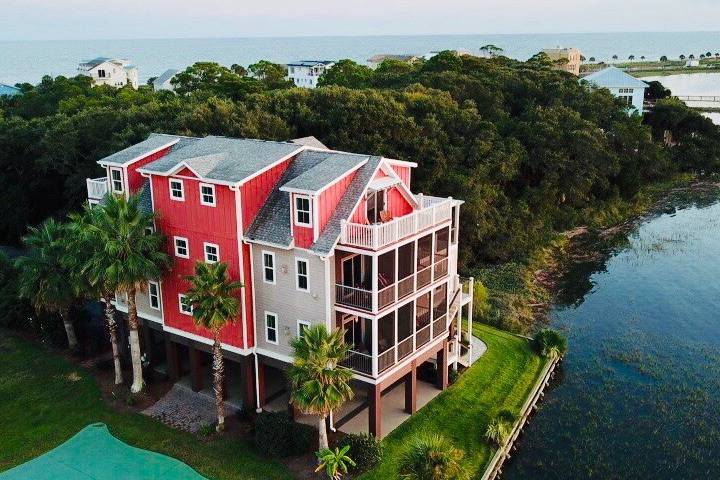 The Tide Hotel is an excellent option for families or groups visiting folly beach, with monthly movies shown on the beach. Charleston's Best Beach Hotels. Read more….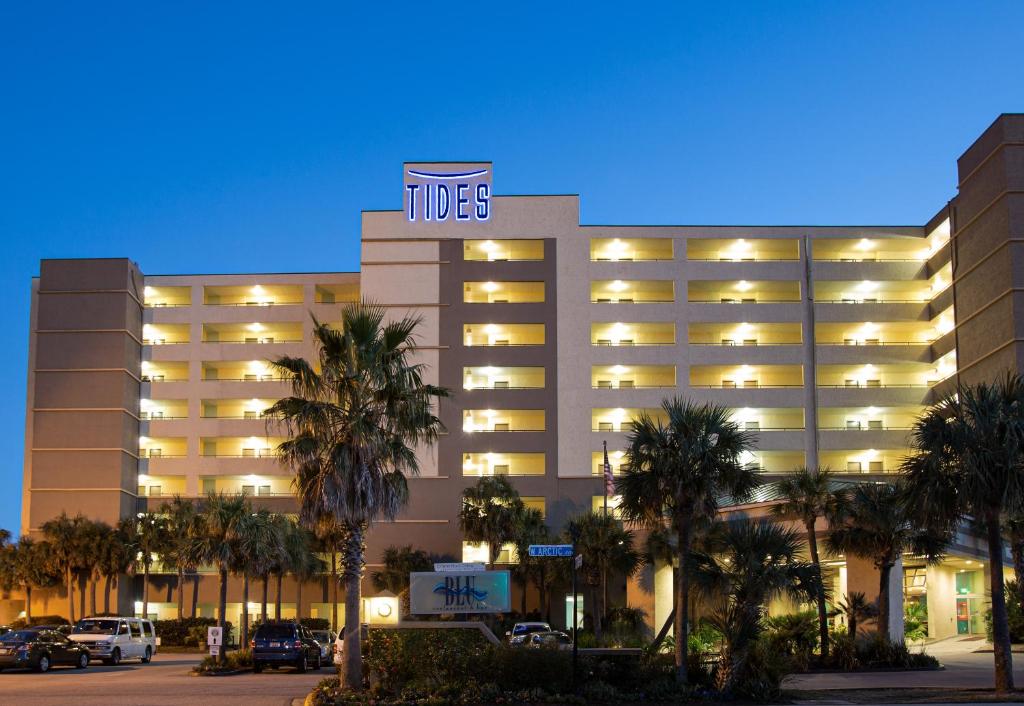 Harborside at Charleston Harbor Resort and Marina
The private beach at Charleston Harbor Resort and Marina is truly unforgettable, but so are the views of Charleston. Charleston's Best Beach Hotels  Read more….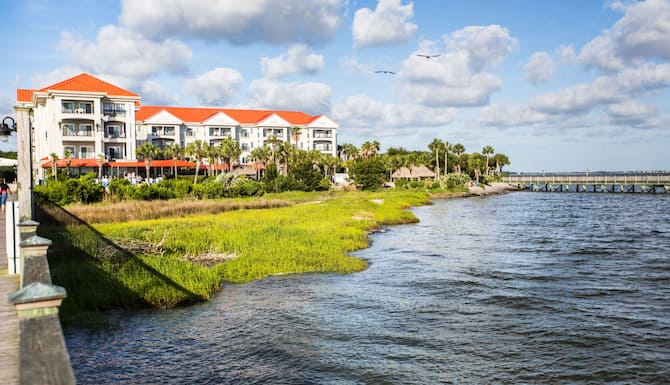 Wild Dunes Resort by Destination Hotels
With its all-inclusive property, golf course and tennis facilities, and serene beachfront views, Wild Dunes easily tops our list of Charleston's Beach Hotels.   Read more….