5 Popular Exterior Paint Colours That Can Help Sell Your Home
The exterior of your home is often the first thing buyers see, so it's essential to give it some love before putting it on the market. Painting can help sell your home in several ways – it helps hide any wear and tear, boost curb appeal by making your house look newer and more appealing, and even increase its value. If you're looking to paint your home's exterior before putting it on the market, here are five popular exterior paint colours that will help attract potential buyers to buy your house!
1) Grayscale for Exterior Paint Colours 
Grayscale is an easy, affordable way to give your home a dramatic facelift. White paint can be too bright for some homes, especially those in warmer climates. Grayscale achieves similar results but with a subtler touch. You create depth that attracts buyers' attention by using lighter shades of grey on windows and doors and dark greys on shutters and trim.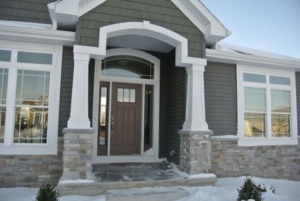 2) Gray-blue for Exterior Paint Colours
While it may sound like a misnomer, grey-blue is an excellent colour for your home. It creates a clean and classic look, meaning buyers will think you've taken good care of your home. If you prefer warmer tones, consider cream or white with hints of blue or green. Warm hues encourage buyers to think that they can make changes to their new home quickly.
3)The colour deep blue for Exterior Paint Colours
If you want to sell your home, deep blue can help. Regarding exterior paint colours, there are two things homeowners should consider: harmony and contrast. Deep blue is a gorgeous colour that is harmonious and contrasts with many other colours. There are lots of different shades of deep blue, too. However, if you choose a dark shade of blue, you might have trouble bringing light into your house. Light shades will allow more light in during the winter months when you need some extra natural light indoors.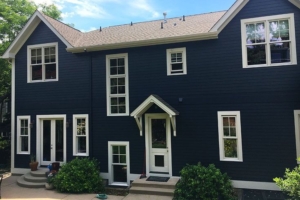 4)Taupe for Exterior Paint Colours
Taupe can go almost with anything, and if you're looking for a neutral colour, taupe is a great choice. This pastel-like colour looks good on any house, whether newer or older and doesn't clash with other colours often used in landscaping. It goes best with brown or grey siding and even creates an elegant look when paired with red brick. A light shade of taupe also complements the white trim nicely.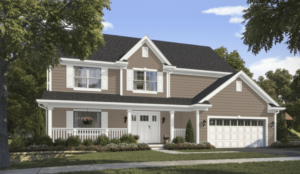 5) Picking colours based on location and season
The most critical factor in determining which exterior paint colours will sell your home is located. Location, location, location. Before you pick a colour for your home, look at houses for sale in your neighbourhood. What do you notice? Do certain homes stand out from others? If so, ask yourself why they look more appealing than other houses on sale nearby. Are there specific characteristics that make those homes eye-catching and attractive? Look into these elements as potential reasons to choose your paint colours.