Las Olas Upper King Charleston
Las Olas stylish swimsuit business brings the heat to Upper King all year long, providing everything you need for your next trip. Browse a wide selection of men's and women's swimming suits, as well as dresses, shirts, shorts, watches, sandals, and sunglasses. This Upper King Place is one of the best for shopping.
The staff is courteous and knowledgeable about their items, and they are available to help with style and sizing advice. The prices are high; nevertheless, you will get what you pay for in terms of value when purchasing from one of the numerous designer swimwear brands carried by this place, such as LSpace, Mikoh, Boys and Arrows, and others. There's also enough for men in Las Olas! You may browse for beach trunks, durable flip flops, hats, and watches while your girlfriend is looking at bikinis. Isn't this a great deal?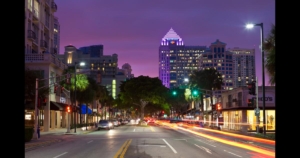 This place in upper king has plenty more to offer than just bikinis. Inside, you'll find the greatest selection of holiday items, from shoes to sunglasses.
For the finest bargains on hot summer swimwear, visit Las Olas during the winter offseason. In Charleston, summer arrives early. Prepare yourself by going to Las Olas!