Beach Venture Shem Creek Inn
Boat and dolphin watching are easy to come by at this family-friendly Mount Pleasant motel on Shem Creek. Shem Creek Inn is located just 4 miles from downtown Charleston, just across the Ravenel Bridge. It is also close to the beaches of Isle of Palms and Sullivan's Island.
The 50-room resort has creek/waterside rooms as well as inside rooms with king or queen beds. All rooms have free continental breakfast, in-room microwaves and refrigerators, WIFI, coffee and tea, and free parking. Guests can relax in the immaculate outdoor pool and sundeck while soaking in some Charleston rays or watching the sunset over Shem Creek.
The Shem Creek Inn, a dockside retreat where oyster barbecues and beer koozies reign supreme, exudes the laid-back attitude of coastal South Carolina. Shem Creek, located in Mount Pleasant only minutes from downtown, is Charleston's backyard paradise; casual, low-key, and fun. The Shem Creek Inn is a local treasure that we can't wait to share, with everything from paddleboarding to ice-cold buckets of beer, fried seafood to dolphin sightings along the pier. Choose from 51 guest rooms and suites (all with private balconies) or opt for the ultimate retreat aboard our own opulent 55′ private yacht, which is conveniently anchored just steps from the activity. (This magnificent vessel is also available for day trips with your own skipper!)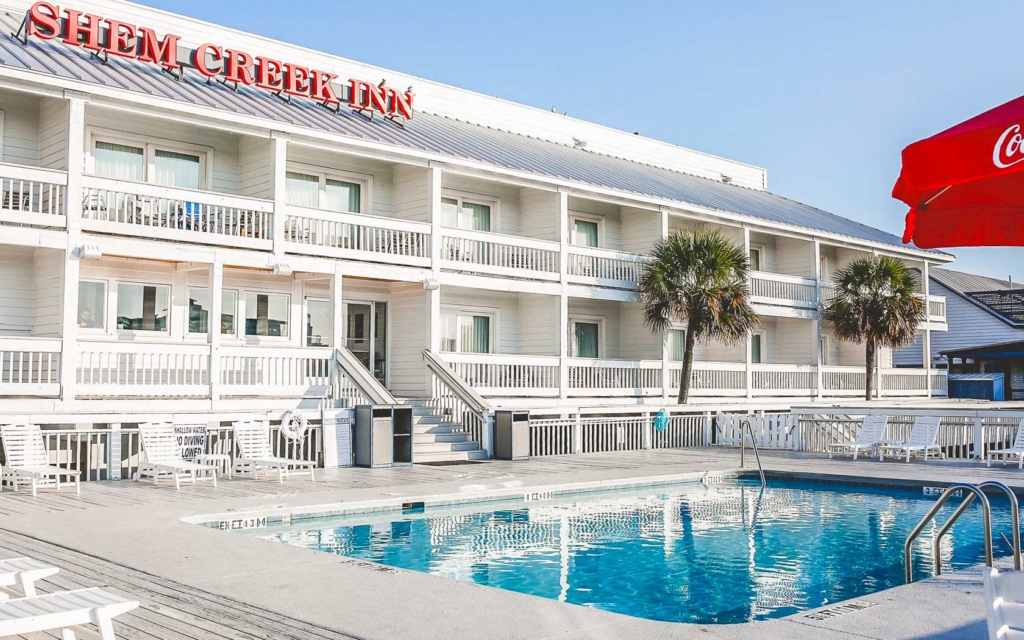 This hotel is great for adventurous tourists because it is just steps away from restaurants and entertainment, as well as kayaking and paddle boarding. Make sure to ask about any special or seasonal packages!