The Seaside Inn Oceanfront Hotel in Charleston
Seaside Inn Oceanfront on the Isle of Palms is the ideal beachfront hotel for families on a budget, located just a 15-minute drive from historic downtown Charleston. This oceanfront hotel has a tiny rooftop pool and two sundecks, as well as 50 guest rooms arranged in a "casual tropical style." Guests can select between Deluxe 2 Queen Bedrooms, Deluxe King or Queen accommodations, and Oceanfront King Rooms. Gratis WIFI, daily continental breakfast, in-room microwave and fridge, and complimentary use of beach towels are available in all rooms. The Seaside Inn Oceanfront Hotel has no minimum stay requirements, and all rooms are nonsmoking.
The Windjammer, a casual beachside bar, and restaurant is close to Seaside Inn. If you're worried about noise, find out which rooms are farthest away from the Windjammer. Couples and families staying at beach or waterfront hotels can spend sunny days at the beach while also exploring Charleston's historic downtown for shopping, dining, and nightlife. Although heavy traffic is common during peak season, most Charleston beach hotels are only 15-20 minutes from downtown.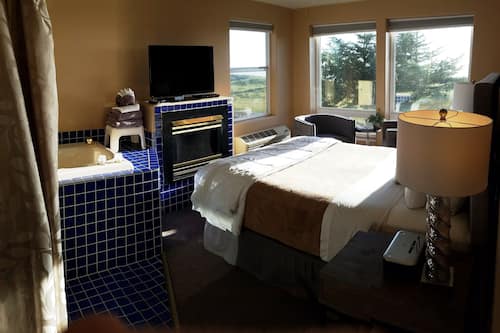 Because of this, the Seaside Inn Oceanfront is a good choice for a beach hotel
Because of its proximity to the beach and The Windjammer, the Isle of Palm's most popular nightlife destination, this Oceanfront hotel is an excellent choice for vacationing groups. It is also one of the greatest beach hotels in Charleston, South Carolina. Fortunately, beaches are plentiful in the Charleston area, and vacationers frequently remain.