The Cocktail Club Charleston
Going into The Cocktail Club Charleston is like stepping back in time to prohibition-era Charleston. The steps leading to the second level, located above The Macintosh but with its own entrance on King Street, create a sense of anticipation that pays off when you reach the top. It's Charleston architecture stripped down to its bare bones, with previous room walls enclosing separate areas, crumbling brick fireplaces anchoring those rooms, wide leather chairs, and an underlit bar so tall that bartenders must use ladders. Servers in tiny black gowns are making their way through the crowd, and you haven't even reached the rooftop bar yet. This cozy, brick-walled 'hideout' also has a rooftop balcony that serves as a source garden for cocktail garnishes.
Consider becoming a Cocktail Club Charleston member if you are a frequent tourist or local to Charleston. Cocktail Club memberships include 50 percent off happy hour prices (5-8 pm), no line waiting, attendance at the biannual membership celebration, one free cocktail class each year, one private spirit sampling invitation, and more. Memberships start at $250 per person.
Check their  Website to see if a cocktail class is being held during your visit. This Cocktail Club Charleston has a more private ambiance than the crowded local bars, and the emphasis is clearly on serving the greatest cocktails.
The list is still great at one of Charleston's first solid artisan cocktail establishments, featuring their house favorite, a Double Standard, made with house-infused serrano gin, cilantro, and lime juice. On a seasonal, rotating menu, punch bowls and a well-crafted Pimm's Cup are also standouts. Of course, beer and wine are available, but the bar's name tells it all. Also known as one of the top local bars in Charleston.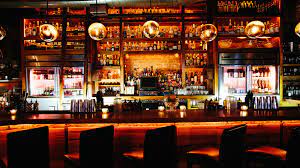 About Staff of Cocktail Club of Charleston
The bartenders may become bogged down, especially on weekends, so if you have a party that can agree and a table to sit at, try ordering from a punch bowl for the convenience of ordering. The skill level of those working the floor varies greatly, but it's a difficult job in a cocktail dress with a tray amid a crowd that is generally thirsty after standing in line on a Saturday night.
The Double Standard cocktail is a citywide staple, so that's a must-order, but on weekends, the Cocktail Club straddles the line between craft bar and club, so plan accordingly. There's a velvet rope and a large crowd waiting to interact.