Facts you need to know about The Palms Oceanfront Hotel
The stucco front of this Isle of Palms Hotel is kind of enticing because the resort's front entrance just steps away from a wide stretch of beachfront. The Palms IOP has 60 rooms, all with tropical beach design and in-room microwaves and refrigerators, as well as free continental breakfast daily, free espresso and tea all day, and free wifi. The Palms offers three room types: oceanfront studio suites, partial view rooms, and traditional interior rooms. The Palms is within 20 minutes from downtown Charleston and close to Blackbeard's Cove Family Fun Park. Families also like the Palm's proximity to the nearby Wild Dunes Resort's tennis and golf facilities. The Palms no longer provides beach towels to visitors, so bring your own or purchase them at a nearby beach store.
The Palms Oceanfront Hotel, which reopened in January 2018 following a comprehensive makeover, mixes seaside calm with Lowcountry elegance. We can help you plan a fantastic vacation, wedding, or get-together with friends, family, or business associates.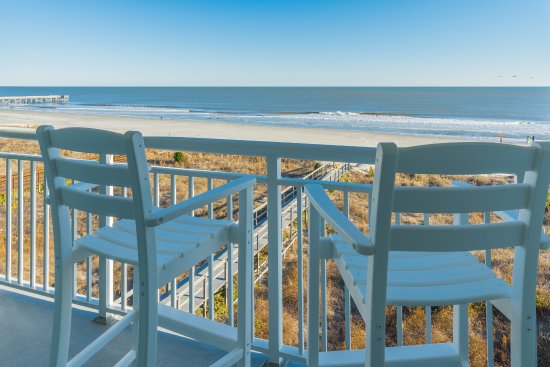 The Palms Hotel provides a comfortable, informal, and entertaining environment for businesses visiting the Isle of Palms. With oceanfront views and direct beach access. The Palms have everything you need for a relaxing beach vacation.