Martha Lou's Kitchen Charleston, S.C.
On Morrison Drive, there's a small pink-painted structure that bills itself as a "roll your eyes it's so wonderful" soul food restaurant, and for many, that's precisely what a Martha Lou's Kitchenlunch is all about.
This welcoming and pleasant venue is located in a rapidly expanding region of north Downtown, and it has been serving people from Charleston and beyond for more than 30 years. Expect a fantastic deal on all the deep Southern favorites like lima beans, Mac, pork chops, giblet rice, collards, and fried chicken, as well as the opportunity to meet the owner and chef, Martha Lou's Gadsen.
This restaurant modest pink restaurant is now a family affair, with daughters and grandchildren assisting in the operation. This restaurant remains an essential landmark on Charleston's culinary map, and it offers a tasty and reasonably priced dinner for Southern cuisine lovers. This is one of the Best Restaurants in Charleston,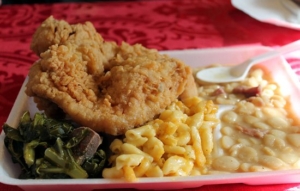 Martha Lou's Suggested for a southern in light of the fact that
This restaurant is a real example of Southern cooking done by a native Charlottean, with all unmissable soul food staples on the menu.
If you're going to Martha Lou's during peak lunch hours, be prepared to take it to go. This modest southern eatery fills up quickly (both with admirers and regulars)!