Things you need to know about Mount Pleasant Towne Centre Charleston 
Mount Pleasant Towne Centre is an open-air mall and shopping facility, located just under ten miles and a short drive from Charleston, offers an amazing upmarket shopping experience away from the throng and crowded tourist districts of downtown.
More than 65 national and local retailers, including Belk, Banana Republic, Old Navy, and Barnes & Noble, as well as Victoria's Secret, Copper Penny and Copper Penny Shoez, and Francesca's, are located in Mount Pleasant's Towne Center. If you need a break from shopping, visit the 16-screen Regal Palmetto Grand Theater or grab a bite to eat at one of Towne Center's numerous eateries.
Mount Pleasant's Towne Center makes our list of the top ten shopping locations due to its easy parking, closeness to downtown, and diverse selection of shops and businesses.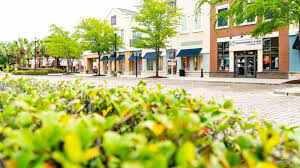 On Saturday evenings, especially for blockbuster movies, the Towne Centre movie theatre has a long wait. Before the event, buy your tickets and a bite to eat nearby!
Mount Pleasant Towne Centre is Charleston, South Carolina's leading mixed-use attraction. The 51-acre open-air retail area has over 60 businesses and eateries, as well as a 16-screen movie theatre. Towne Centre, with a mix of national, regional, and local stores, has frequently chosen "Charleston's Best Shopping Destination." Mount Pleasant Towne Centre, located minutes from the beaches and downtown, offers a unique assortment including